Cotton Clara x Rebecca Strickson: Rebels Get Results Embroidery Hoop Kit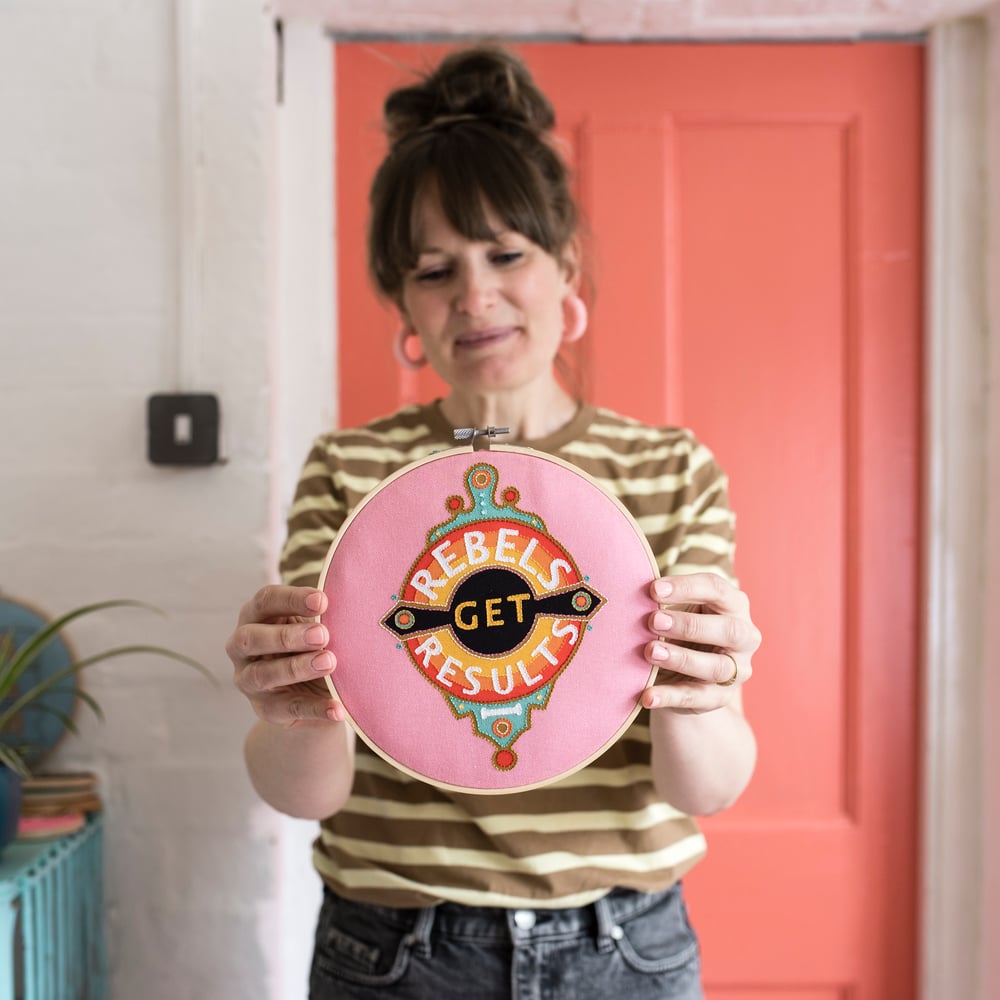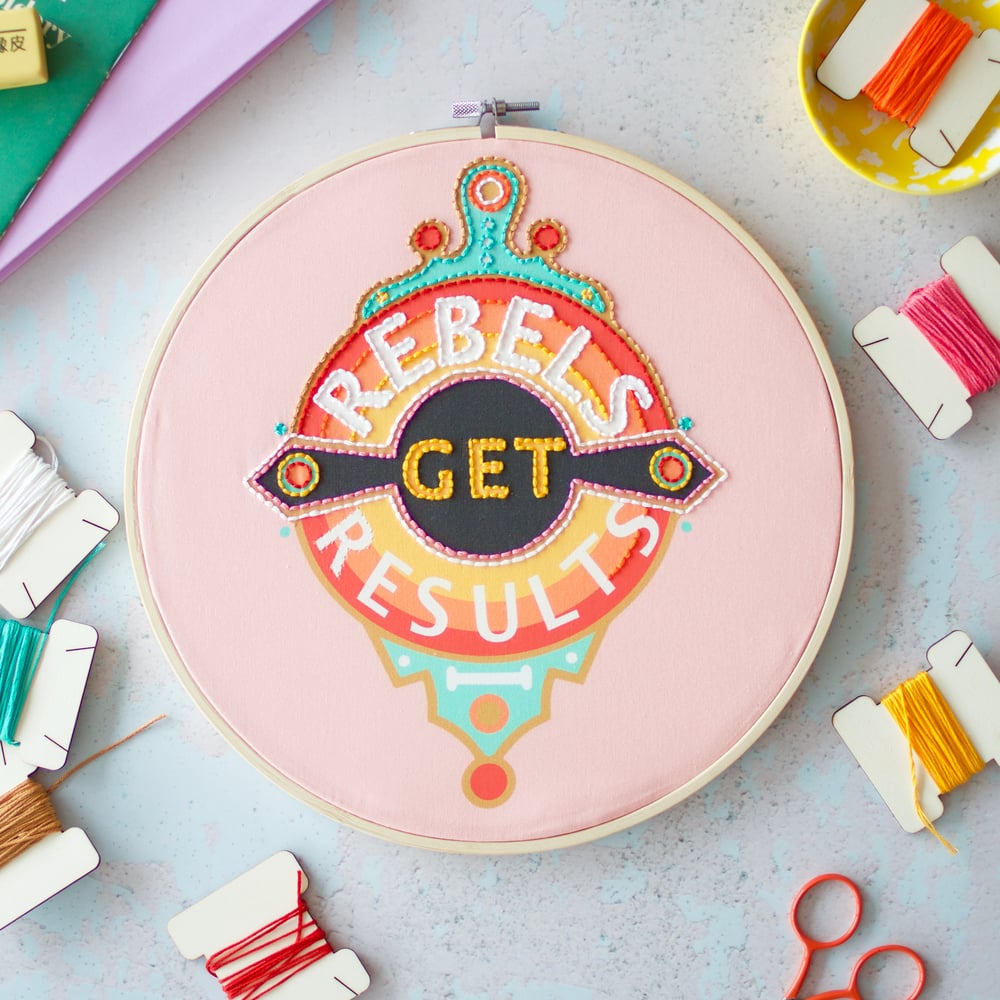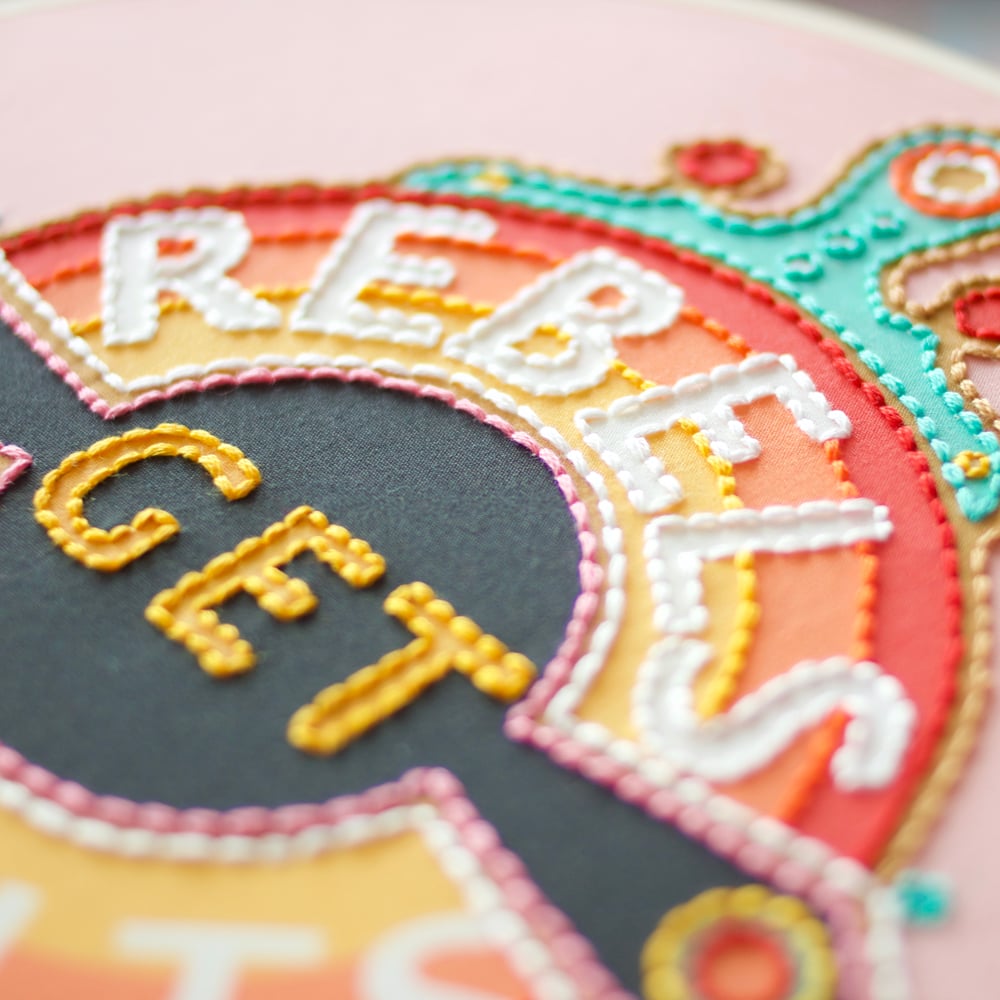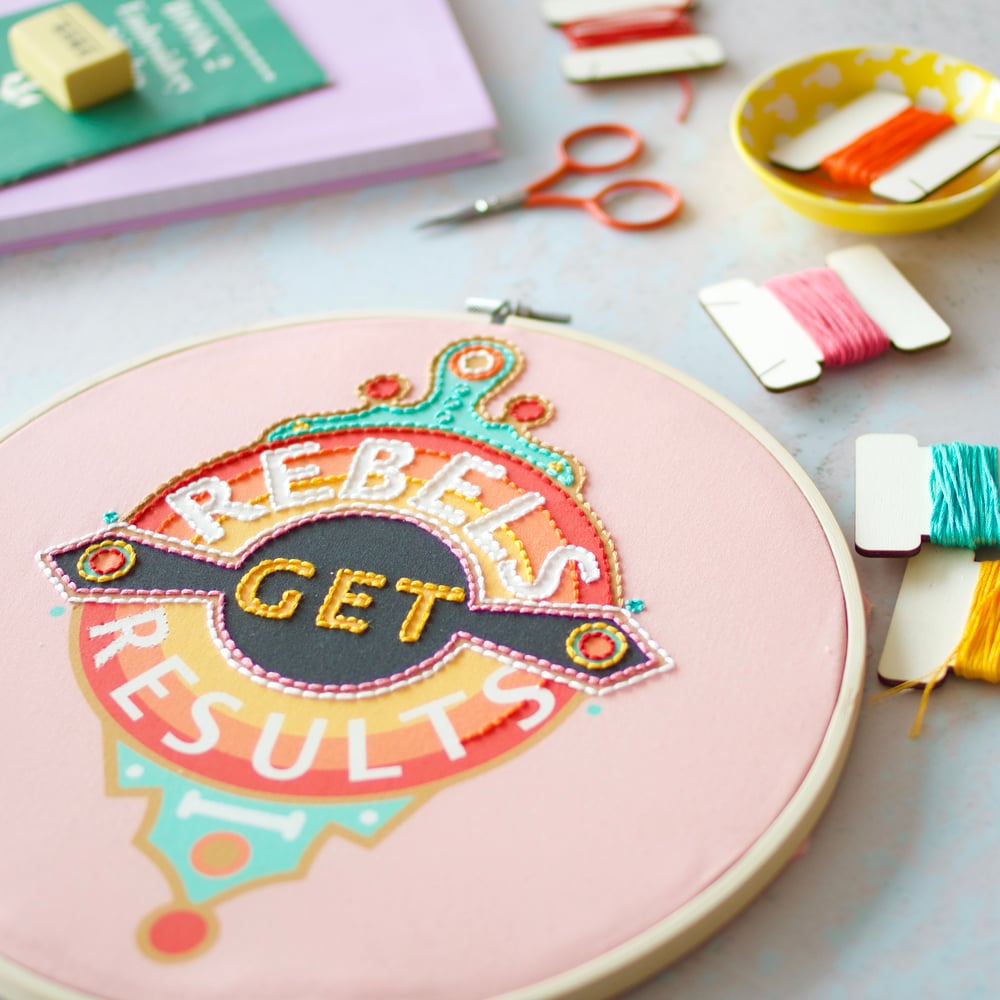 I worked with the fabulous Chloe behind Cotton Clara to design this re-incarnation of the Rebels patch in an embroidery kit. I bloody love cross stitch.
This kit is detailed, but don't be deceived, its really easy to complete. The hoop comes ready charged with your digitally printed fabric, so you can start straight away. You'll only need to use one simple stitch (back stitch) to complete the kit, leaving you free to enjoy the meditative benefits of stitching!
Containing everything you need to complete this hoop, you could stitch this for yourself or a gift.
I pride myself in keeping all my kits really simple, there are no difficult techniques or processes. Once you've stitched the hoop, a wooden disc is included for you to neatly slot in the back and give you a nice neat finish.
The hoop measures 27cm in diameter and the fabric is a digitally printed poly cotton. I include high quality DMC threads.
Free UK Shipping
Kit will be dispatched directly from Cotton Clara. Cotton Clara aims to dispatch orders within in 1-2 days, but will let you know if there are any delays.