Future Joy is Coming - A2 Limited Edition Archive Giclee Print with FREE PIN - FREE SHIPPING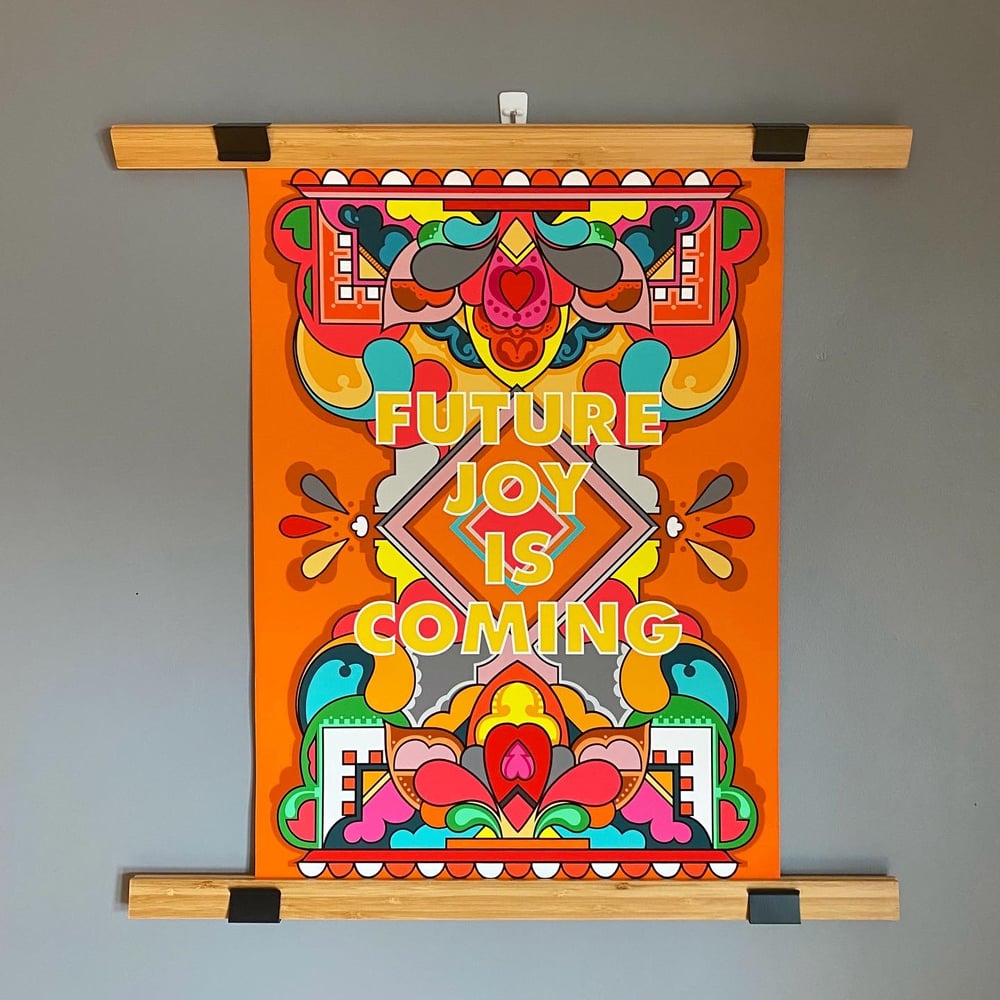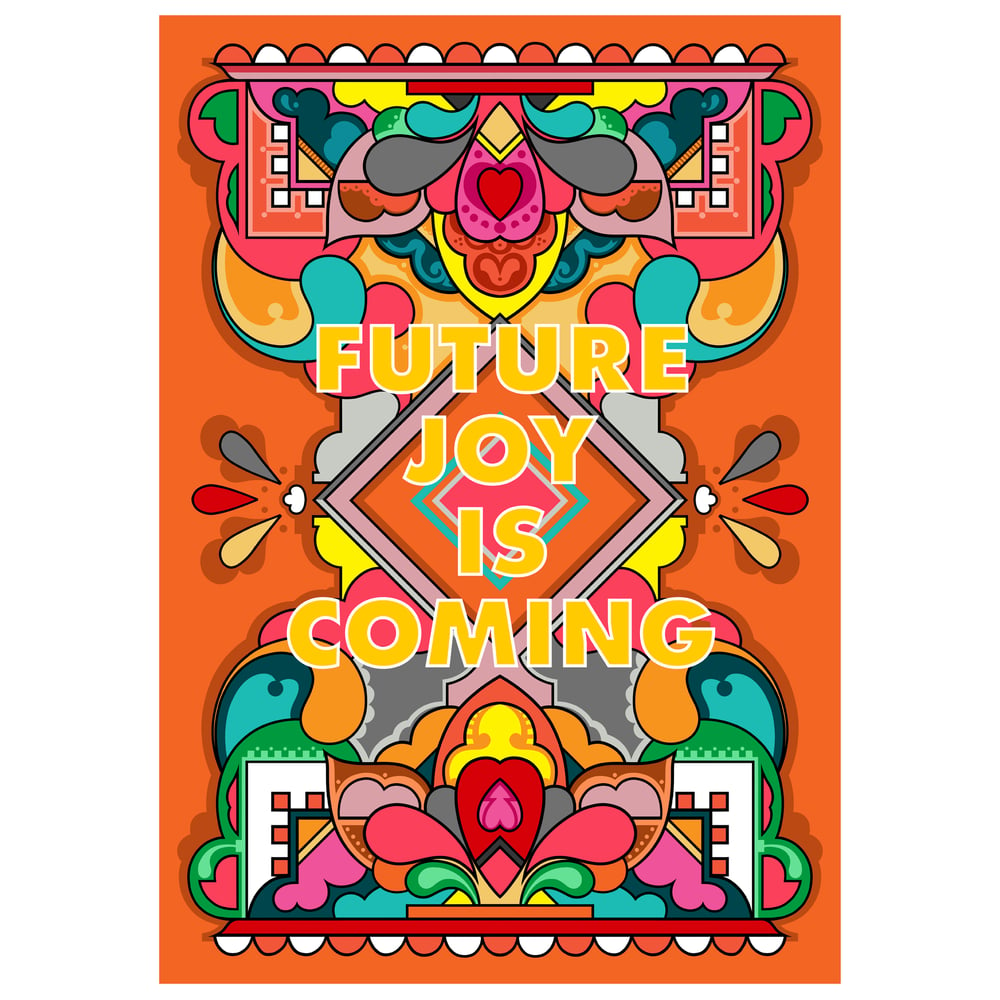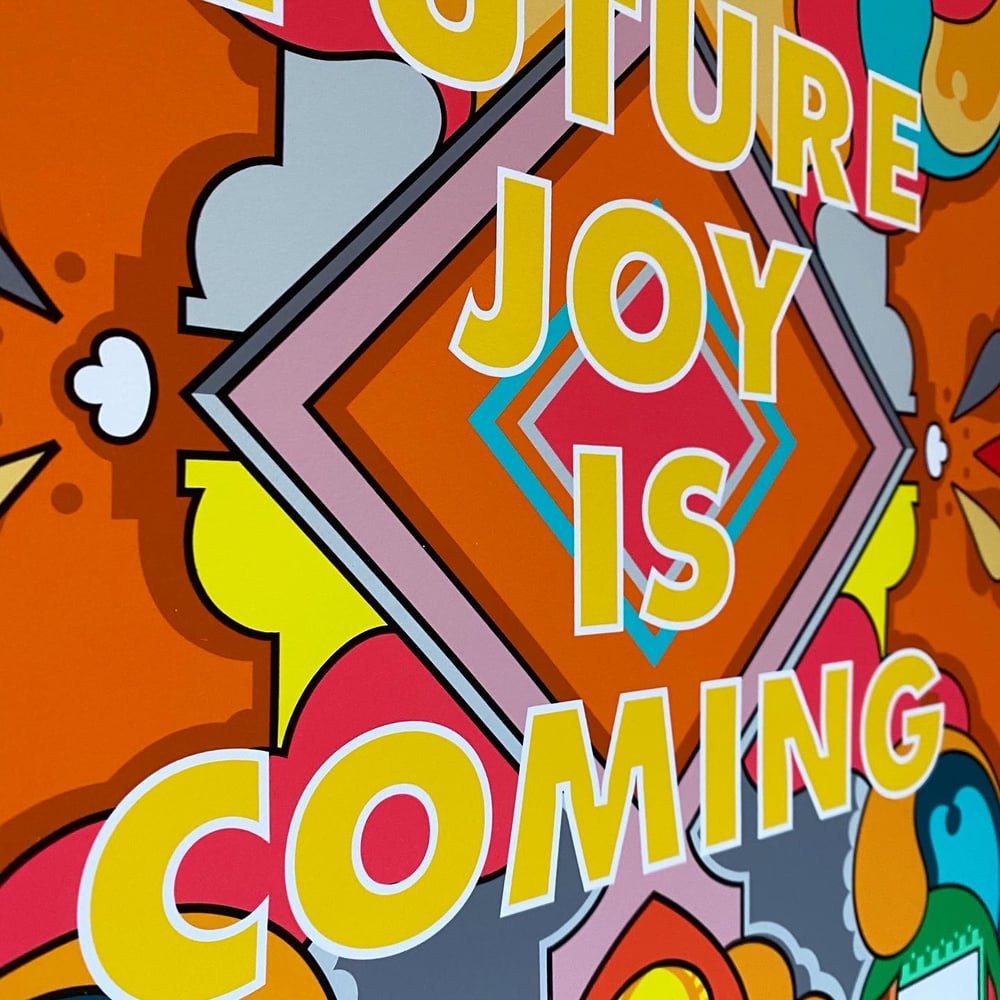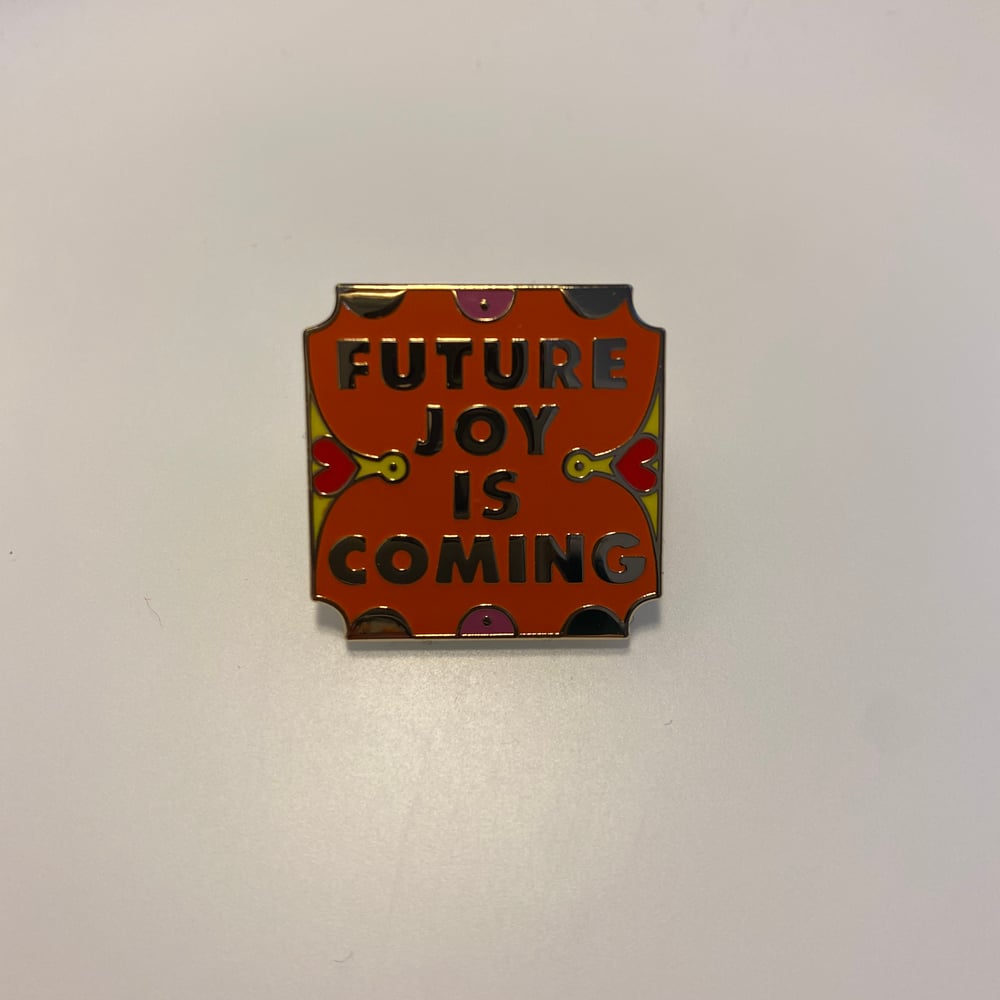 I'M REALLY REALLY TRYING TO BE OPTIMISTIC HERE.
But it truly is, I promise. Its coming and we won't be like this forever.
Each print comes with a FREE MATCHING PIN too just to try and really increase the joy. I'm trying!?
Limited edition of 50 - one run at this size only ever.
Printed on Hannemuhle German Etching 310gsm, with archival inks
A2 - 59.4cm x 42cm